This Week Save 15% on Our Newest CEU Course: 
Celiac disease is an autoimmune disease that is not well known among the general medical community. Its symptoms often mimic other, more common, diseases. It is a disorder that causes the body's immune system to respond to the protein in certain grains. It is a multisystem disease which is one of the most underdiagnosed hereditary autoimmune disorders. In this autoimmune disorder, the body negatively reacts to certain protein chains called glutens. The body attacks itself when gluten enters the intestines. The negative reaction causes the villi of the small intestine to become damaged and eventually destroyed.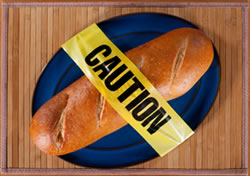 Define celiac disease.

List three grains not included on a gluten-free diet.

Describe three symptoms presented by a typical patient diagnosed with celiac disease.

Outline the two main steps in the course of diagnosis for celiac disease.
Hurry! Offer ends Sunday, 5/19! 
1.79 Contact Hours
Corexcel is accredited as a provider of continuing nursing education by the American Nurses Credentialing Center's Commission on  Accreditation.