Corexcel Names Cindy Davidson as Director of Sales & Marketing
Cindy Davidson Brings Over 30 Years of Experience to Corexcel 
April 2, 2013, Wilmington, DE –Cindy Davidson has joined the Corexcel team as Director of Sales and Marketing. Her senior level experience in building sales teams and developing strategic marketing
initiatives will help Corexcel maintain its leadership position within the training and continuing education market.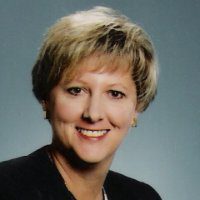 Davidson comes to Corexcel with over 30 years of sales and marketing experience. Most recently, she was Chief Communications & Development Officer with United Disabilities Services in Lancaster, Pennsylvania. Davidson says, "I'm excited to join the Corexcel team to help further their mission to provide customers with the tools they need to develop individually and excel professionally."
Corexcel offers innovative online business skills courses, DiSC profiles and other assessments, facilitator resources and continuing education services including accreditation administration.
About Corexcel: Corexcel is a two-time winner of the Delaware State Chamber's Marvin S. Gilman Superstars in Business Award. The company is certified as a woman-owned business by the State of Delaware's Office of Minority and Women Business Enterprise, and accredited by the Better Business Bureau. Corexcel is an Authorized Distributor of Inscape Publishing, Vital Learning and MindEdge products. Corexcel is accredited as a provider of continuing education by the International Association for Continuing Education and Training (IACET). For more information, please visit www.corexcel.com or call 1-888-658-6641.