New Effective Communication in Business Courses Now Available!
We just recently added 3 brand new courses to the Business Communication course list! Our online, self-paced courses in effective communication can be taken individually or as part of our communication certificate program! Register today and receive access to your courses instantly!
For a limited time, save 10% off the certificate program with promo code SUCCESS!*
Whether you're helping an employee develop his/her communication skills or looking to improve your own; our online, s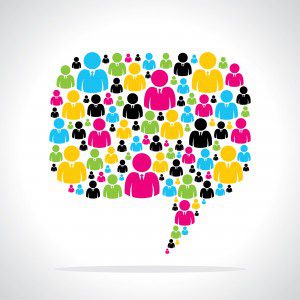 elf-paced courses are designed to help adult learners of any profession communicate more effectively.
The Business Communications Course List now includes:
Communicating Collaboratively – $79
Discusses the need for effective communication within groups. Learn how to modify communication strategies, hold effective meetings, and work effectively with others in remote settings.
CEUs: .5
Effective Business Writing – $99
Focuses on the writing process including understanding the audience, outlining techniques, overcoming writer's block, making revisions, and more.
CEUs: .5  | PDUs/Contact Hours: 5
Effective Emails, Memos, and Letters – $79
Covers everything you need to know about effectively using emails, memos, and letters in a business setting.
CEUs: .5
Effective Presentations – $99
Helps learners organize, create and revise effective business presentations including developing a summary slide and adding visual appeal.
CEUs: .5  | PDUs/Contact Hours: 5
Effective Public Speaking – $99
Helps you develop the skills you need to become a confident and successful public speaker, including conquering speech anxiety, answering difficult questions, and handling uncomfortable situations.
CEUs: .5
Save an additional 10% off with the Certificate in Business Communication ($299 $269)*
Includes ALL 5 Courses:
2.5 CEUs | 10 PDU's/Contact Hours
*Save 10% on our Communication bundle with discount code Success. Hurry! Offer ends 11/7/14.