Sales = Customer Service?
It's no doubt that we as consumers are throwing the traditional sales funnel for a loop with our quest for knowledge long before we go shopping. While the traditional sales funnel had consumers contacting the salesperson right away, social media has allowed us to be more independent. We research product information and consumer reviews before we're ready to talk to someone.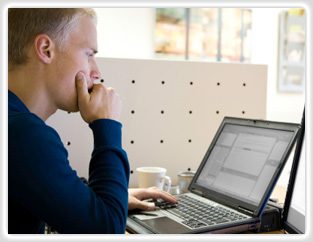 Nowadays, salespeople are being looked at for confirmation, not information. 
My new blog post on the DiSC profiles blog goes into more detail about how the sales funnel has changed, and why it's important that now, more than ever, salespeople deliver excellent customer service.
DiSC Profiles Blog – Social Media, Customer Service and the New Salesperson
I attended a webinar today that focused on, you guessed it, sales! We talked about identifying prospects, working with new customers and how social media has changed the way we sell.
Think about it. Say you want to buy a brand new 50 inch TV for above your fireplace (recommendations welcome!). It's not very likely that you'll drive from store to store looking for TV's. First, you'll visit Facebook; ask your friends for their help. You'll do a search using Google or Bing to do some research on specials, coupons, brands and customer reviews. THEN you'll head to the local stores to see what they have in stock.
Back in the day, salespeople played a different role in the buying process then they do now, and in return they are looked at differently. Many times, especially in smaller transactional type sales, salespeople are now seen as the final step in the transaction practice rather than the very first.

Salespeople are the confirmation buyers need that they are making the right purchase.
Sure, we'll chat online with a representative or ask the salesperson for help, but now salespeople have to focus more on customer service than simply product information.