20 of my favorite inspirational quotes on learning and education. Seems to fit with this month's theme of celebrating learners! Enjoy! 
Live as if you were to die tomorrow. Learn as if you were to live forever. – Mahatma Gandhi
Education is the most powerful weapon which you can use to change the world. – Nelson Mandela
I am not a teacher, but an awakener. – Robert Frost
We learn from failure, not from success.  – Bram Stoker, Dracula
Self-education is, I firmly believe, the only kind of education there is. – Isaac Asimov
The more that you read, the more things you will know. The more that you learn, the more places you'll go. – Dr. Seuss, I Can Read With My Eyes Shut!
It is important that students bring a certain ragamuffin, barefoot irreverence to their studies; they are not here to worship what is known, but to question it. – Jacob Bronowski, The Ascent of Man
Education is what remains after one has forgotten what one has learned in school.  – Albert Einstein 
Tell me and I forget. Teach me and I remember. Involve me and I learn.  – Benjamin Franklin
He who learns but does not think, is lost! He who thinks but does not learn is in great danger.  – Confucius
He who opens a school door, closes a prison. – Victor Hugo
Learn to get in touch with the silence within yourself, and know that everything in life has purpose. There are no mistakes, no coincidences, all events are blessings given to us to learn from.  – Elisabeth Kubler-Ross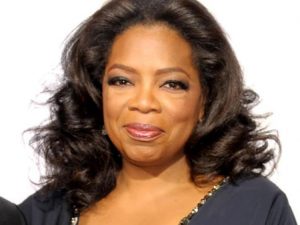 I am a woman in process. I'm just trying like everybody else. I try to take every conflict, every experience and learn from it. Life is never dull.  – Oprah Winfrey
To know oneself is to study oneself in action with another person.  – Bruce Lee
Leadership and learning are indispensable to each other. – John F. Kennedy
The only person who is educated is the one who has learned how to learn and change. – Carl Rogers
The whole object of education is to develop the mind. The mind should be a thing that works. – Sherwood Anderson
Learning isn't a means to an end; it is an end in itself. – Robert Heinlein
Live as if you were to die tomorrow. Learn as if you were to live forever. – Gandhi
Intelligence plus character: that is the goal of true education. – Martin Luther King Jr.