What Our Customers Are Saying About Everything DiSC®:
"I never knew that Everything DiSC had all of these extra reports… and for free? I'll take it!"
"Now that we have been using Everything DiSC for a few months, it's like clockwork. Have your team take the assessment, generate the group report and have mini-sessions using the comparison reports. Done."
"I was hesitant to make the switch from the basic DiSC® profile to the Everything DiSC. But, it's so worth it. The free follow up reports are key."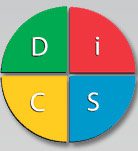 *****
Head over to the DiSC Profiles Blog to check out our latest blog series! We're highlighting each of the Everything DiSC group reports and follow-up tools that will help you make your DiSC training program STICK, and for less. Most of the follow-up reports are actually FREE!
We'll include some background information, free sample reports, customer testimonials and tips and tricks for getting the most out of your Everything DiSC profiles!
Week 2 – The Everything DiSC® Group Culture Report