Register by 5pm ET today to receive $15 off Providing Performance Feedback!
If you read our recent blog post on the importance of performance reviews and providing constructive feedback, then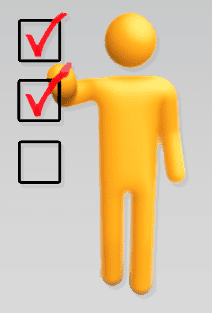 you're familiar with the vital impact that performance reviews (or lack thereof) can have on your business' bottom line.
Conducting consistent, effective performance reviews will increase productivity, boost morale and develop your team members' skills, while a lack of performance reviews negatively impacts retention, company reputation and employee productivity and motivation.
Although we may try to self-assess how we are doing, it is the manager's role to provide clear, unbiased and constructive feedback to staff in order for staff to fully understand their strengths and improve upon their weaknesses.
OUR SPECIAL OFFER ENDS TODAY!
Save $15 off (Now $34.00) our Providing Performance Feedback online course so that you can start improving your performance by conducting effective performance reviews with your staff.
Providing Performance Feedback is a self-paced online course designed to help managers and team leaders implement systematic, fact-based approaches to performance improvement via quality feedback. Even experienced managers will learn how to more effectively evaluate and improve their employee's performance by conducting open and consistent performance reviews.
Upon completing Providing Performance Feedback participants will be able to:
Assess team member performance based on facts and behavior,
Use positive performance feedback to encourage self-motivation of team members,
Conduct effective, interactive performance reviews,
Gain team member commitment to changes needed to improve performance.
HOW TO REGISTER
Call Corexcel by 5:00pm Eastern Time and mention this blog post to receive $15 off the course. Register yourself, your managers or team for the course for only $34 a person!
Participants have one full year to complete the course. You'll have 24/7 access to ALL of the material. How and when you complete the course is entirely up to you!
This does not apply to monthly online billing or existing Management Online Courses customers. To guarantee this special pricing, call the Corexcel offices at 1-888-658-6641 by 5pm Eastern Time.
Hurry! Offer ends today!
HURRY! Offer ends March 28, 2012.