New Online Management Classes Designed for New Managers
Act Now & Save 20%
Our latest addition to the online management classes and simulations is the Manager's Toolbox. Ideal for new managers, these online, self-paced courses are designed to tackle the most difficult managerial challenges.
Through best practices presentations, expert video commentary and brief real-world case studies, new managers will have a head start on hiring, managing and training your employees.
The Manager's Toolbox includes seven stand-alone management classes with 406 case studies focused on specific topics in management, including: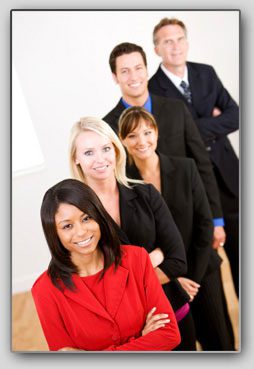 Handling Conflict

Performance Challenges
Employee Morale and Inspiration
New Manager Challenges
New Leader Challenges
Business Nuts and Bolts
Compliance Challenges
Individual management classes are only $89 each or you can purchase all 7 courses in the Manager's Toolbox Certificate Program  for only $499.
For a very limited time, during our special Leadership Month promotion, you can save 20%! Simply use discount code Leader20 during secure checkout. 
The Manager's Toolbox was developed specifically for new managers who want to effectively:
Administer policies and procedures.
Control expenses.
Create a positive work environment.
Communicate effectively with direct reports, peers and superiors.
Handle adversity or crisis situations.
Lead change.
Organize work for others.
Plan and budget.
Recruit, train, and develop employees.
Lead by example.
Solve problems.
Express vision for leadership.