Increase Employee Engagement with These Employee Recognition Ideas 
Sure, salary, benefits packages and career opportunities are a great way to help reward your employees, but it's also important to remember to recognize them for smaller, individual jobs well done, too. An easy, but effective way, to boost retention can be as simple as saying "Thank you!"
Everyone loves to be thanked for going above and beyond their role. I'm sure you value your employees and appreciate them for the work they do, but do you think they know? THAT is the bigger question.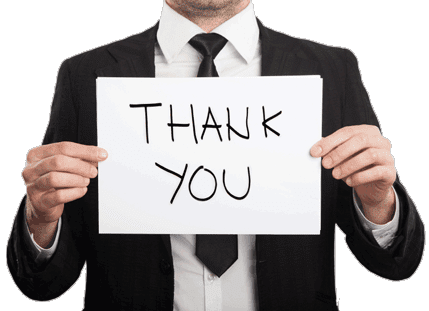 Establishing some type of employee recognition program can be as simple as printing out this article and using the ideas to thank employees when the times arise. Recognizing your employees may seem like a small act, but the benefits can be huge to your business.
Employee recognition can help you:
Retain the best employees
Inspire and motivate employees
Improve overall work culture
Build better relationships with your employees
Increase productivity
Improve customer satisfaction
Here are 10 inexpensive employee recognition ideas:
1. A simple thank you. This can be in the form of a thank you card, email or a quick chat in the hallway. A "thank you" goes a long way, especially when it is sincere.
2. "Pizza in the conference room!" The way into your employees' hearts may be through their stomachs. This works great if your group worked together to reach a goal. If you have sweet-tooth's on your team, try donuts and coffee instead.

3. Companywide thank you. Another great way to thank someone for their hard work is by sending a companywide email showcasing their hard work. Or, if you already have a monthly or quarterly newsletter in place, add a recurring section to highlight employees who went above and beyond that month.

4. One-on-one lunch. Everyone loves the opportunity to have lunch with the boss, and this is a win-win situation for everyone. The employee will feel honored having lunch with you, while you can learn more about your employee and even pick their brain for new ideas or feedback.

5. Two words: Scratch offs!  Since the likelihood of them winning the lottery and leaving the company is pretty low, the scratch off is a fun, inexpensive treat.

6. Gift card to their favorite store. This is a very personalized thank you, especially if it's a store they mentioned in a recent conversation. This type of recognition shows you were listening to them and that you took a few extra steps to say "thank you."

7. Get your boss to say "Thank you." Although employees would love to receive praise from you, you may think to get your superior involved by asking him/her to stop by your employee's desk and say "thank you" as well. Ask your boss to explain the bigger picture, and why the employee's actions were so beneficial to him/her personally.
8. Do their job for a day. Offer to do one of your employee's tasks for a day. This is a really unique way to thank and bond with your employees. Don't be afraid to ask them for help!
9. Personal time. Give your employee a free pass for as little or as much time off as you'd like. Even just an hour can help your employee miss traffic or get to a concert or event on time.
10. Reserved parking spots. If parking isn't ideal at your office, try creating a reserved parking spot for the "employee of the month." Employees will appreciate not having to search for a parking spot for a few weeks! 
And remember, with any of these methods, follow these 4 tips: TTEB:
T: Be timely. Don't wait a week to thank them for something they did. Make sure your thank you is timely.
T: Tell them why. Make sure you're clear as to why you're thanking them.
E: Explain the big picture. Tell them exactly why their small (or big) act is such a big deal.
B: Be authentic. If you're not the type that sends pink, scented thank you cards, don't start now. Stay true to your style.
We'd love to hear from you. How are you recognizing your employees' work well done?
Comment below!